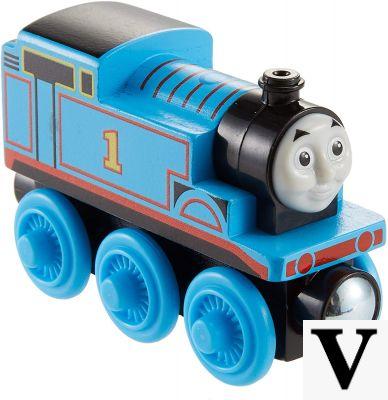 Thomas
Voice Constructions
Thomas is an upcoming playable character in Genshin Impact. It appeared in the Version 2.0 Special Program and was officially seen in the same version.
Summary
1 Profile

1.1 Appearance
1.2 Personality

2 History
Profile
Thoma is currently the main servant of the Kamisato Clan and has a certain level of association with the Kamisato brothers, as well as a large network of contacts in Ritou due to the help he provides to the foreigners to survive.
" Wow! »
~ Taroumaru
What Taroumaru meant is that Thoma is very good at taking care of others and is a good friend. But you can't just take care of others, you also have to take care of yourself ... Wait, what are you laughing at? I was just translating what Taroumaru said! »
~ Gorou
Appearance
Thoma is a young man with short messy blonde hair and green eyes.
He wears a red jacket with a black shirt underneath. He wears a Vision Pyro on his belt. She wears a black metal headband with gold details on the head.
Personality
In terms of his personality, he is very observant of people, a fairly mature companion and is usually relaxed and carefree. Help foreigners stranded in Inazuma and stop local authorities from abusing them.
History
Thomas He was born in Mondstadt but currently lives in Inazuma, where he is the housekeeper of the Kamisato clan of the Yashiro Commission. He is also a very active intermediary in Inazuma.
Influenced perhaps by the relaxed and happy atmosphere of his hometown, Thoma is very good at socializing. And, despite being an outsider, he has built an unexpectedly large network of friends in the Inazuma region.
He is naturally friendly with everyone and is always able to converse on a wide variety of topics and build relationships with different people. But, when it comes to defending the interests of the Yashiro Commission, he hides his smile and shows his more serious side.
However, from time to time, Thoma sits alone in a corner of the Yashiro Commission to think about his personal affairs.
Although he is a kind and sympathetic man who cares about all animals and companions, perhaps he also has a certain nostalgia that he cannot speak of.