This article contains descriptions translated from the English version instead of using the official texts of the game in Spanish. You can correct them yourself or share screenshots of the errors with us via Discord.
The source of healing
It is Barbara's first act at the Encuentros event. To unlock it, you need to have reached Adventure Rank 26, have 2 Legendary Keys, and have completed Song of the Dragon and Freedom.
Missions
Each mission allows you to continue through any of the missions that are directly below.
Mission routes
Sister Victoria's concern
A sudden scream
Hiding from the screams
The persistent Albert
Albert listens to reasons
Red Wolf Hooks
Final 5
Religious matters
Cleaning is of the utmost importance
The Agreement with the Deaconess
Barbara's spicy drink
The second ingredient in the spicy drink
Special drink of Cola de Gato
Broken promises
Healing is a must
A person with bad intentions
The free time of a Deaconess
Knight and Deaconess Charge!
Final 3
Final 4
—
A spicy drink
A spicy handmade drink
Final 1
Final 2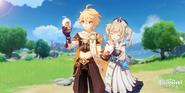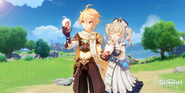 Final 1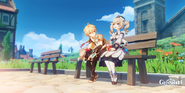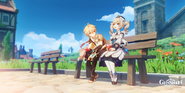 Final 2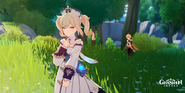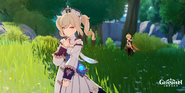 Final 3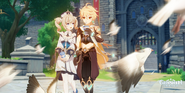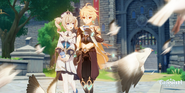 Final 4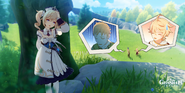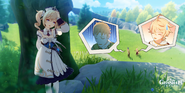 Final 5
Rewards
Endings Unlocked
Rewards
1
Adventure EXP x100
Protogems x20
Freedom Guide x2
2
Adventure EXP x100
Hero's Wit x5
Fragment of varunate lazurite x3
3
Adventure EXP x100
Protogems x20
Spicy Stew x20
4
Adventure EXP x100
Hero's Wit x5
Fragment of varunate lazurite x3
5
Adventure EXP x100
Protogems x20
Freedom Guide x2
Finals of Aether with Barbara: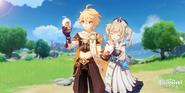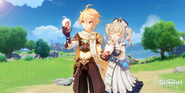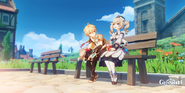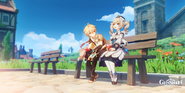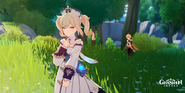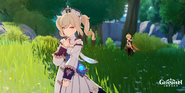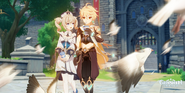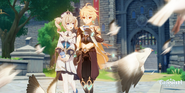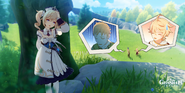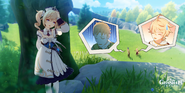 Lumine's Endings with Barbara: