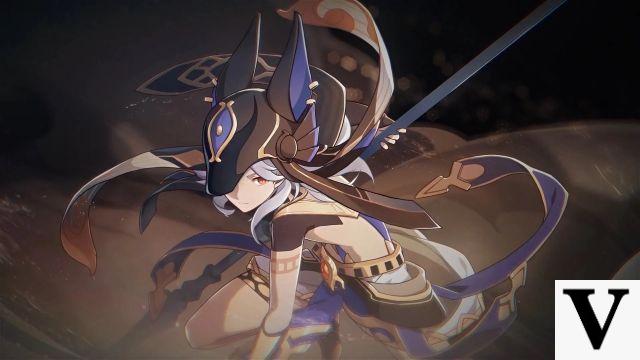 ⚠️
This article is a stub.
You can help Genshin Impact by expanding it.
Sumeru It is an unexplored region in Teyvat that is considered the center of learning. It is the city-state that worships the God of Wisdom, Archon Dendro.
Act III: The Truth Between the Pages of Purana takes place in this region. In the Teyvat Chapter - Genshin Impact Plot Preview: Footprints, Dainsleif says of Sumeru: "The enemy of the God of Wisdom is wisdom itself, and the oasis of knowledge is a mirage in the desert of ignorance. In the city of scholars there is a drive for madness, yet the God of Wisdom has no argument against it. "
Lisa went to study magic at the Sumeru Academy, where she was considered the best student they had seen in 200 years. Despite the prestige he enjoyed there, he eventually returned to Mondstadt after becoming disillusioned with the "delusional scholars" and the cost of the "uninhibited scholarship" he witnessed in Sumeru.
There is a traveling scholar named Sayid in the courtyard of the Mondstadt Church.
Soraya, the Wangshu Inn researcher, says she is a Sumeru scholar.
According to Paimon in "About Teyvat ...", Sumeru is known for his ability to read the stars.
According to Liben, Sumeru has both tropical forest and desert. And that his people like everything, except mushrooms.
There is the Sabzeruz Festival in commemoration of a certain Lesser Queen Kusanali.