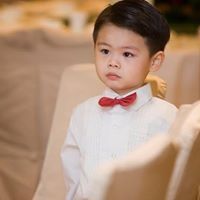 ⚠️
This article is a stub.
You can help Genshin Impact by expanding it.
La Little Ming is a non-playable character seen during the Archon Mission "Wangshu Inn" and during the Rite of the Lantern Rite, Anecdotes from the Rite of the Lantern II "An Ancient Promise in Holidays" event.
Summary
1 Profile
2 Missions and events
3 Curiosities
Profile
According to Mr. Yuyu, in the distant past, Little Ming succumbed to a fatal illness as a child, leaving her mother in great distress. But for some reason, the girl's spirit remained in the mortal world as a spirit. She prepared food for her mother and even took her to a nearby Hilichurls camp where she was immediately surrounded. However, instead of being attacked, the hilichurls began to dance Little Ming's favorite dance, given that the girl had befriended the hilichurls in the afterlife.
Some time later, Little Ming moved to the Wangshu Inn, where she spent her time scaring visitors for entertainment. While Verr Goldet was aware of her presence as Xiao had told him, he found the benign ghost and made no attempt to drive her away. However, the inn's cook, Smiling Yanxiao, had not been notified of this and was terrified when Ming started playing in the kitchen, refusing to cook. The Traveler and Paimon pursue Ming, who later possesses a Hunter of Ruins. After deactivating it, she promises not to frequent the inn in exchange for them being her playmates.
Personality
Little Ming loves her parents, having apparently manipulated a group of hilichurls to express her love to her mother even after her passing. She expresses the desire for someone to accompany her, and she gets angry every time she feels lonely. He often plays with anyone he sees, regardless of whether they are aware of his presence or not. She is also relatively naive in this regard, as she does not account for her feelings or security, but keeps her promises.
Missions and events
Archon missions
See also:
Archon missions.
Curiosities
Qiqi has a voiceover line about Little Ming, in which she feels like the girl is stretching with her, but as a zombie she can't see the ghost.
Little Ming is also mentioned in a message on the notice board at the Wangshu Inn.
Little Yi claims to have met Little Ming, which suggests that she has approached Chingtsé Village in the past.
The song Little Ming likes to sing is Hu Tao's song "Hilichurl", which suggests that she personally knew the funeral director or heard her on her ghostly travels around Liyue and liked it.