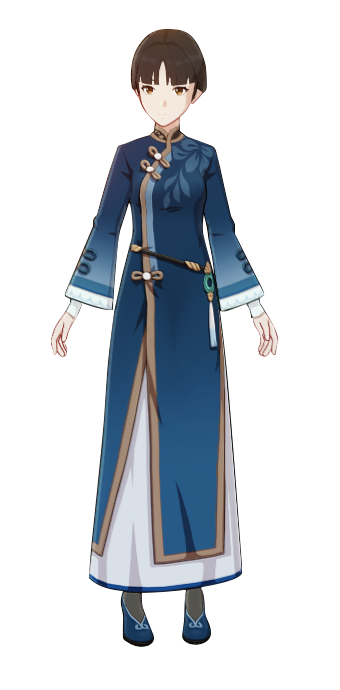 ⚠️
This article is a stub.
You can help Genshin Impact by expanding it.
Huixin is the secretary of the Seven Stars of Liyue. She can be found during the day in front of her workplace in the Yuehai Pavilion. During the night, she can be found wandering the area before Yujing Terrace.
She is Uncle Tian's daughter, which makes her Yundan's niece.
His daytime introductory dialogue changes after completing Sinae: Act I - Sea of ​​Clouds, Sea of ​​Humans, Act One of Ganyu's Legendary Mission.
Summary
1 Profile
2 Missions and events
3 sentences
4 Curiosities
Profile
As a child, Huixin used to listen to her father's stories about Ganyu. As soon as she grew up as an adult, she worked in the Yuehai Pavilion as a secretary to admire Ganyu.
Missions and events
Legendary missions
See also:
Legendary missions.
Phrases
Those Seven Stars ...
For the welfare of citizens ...
Curiosities
During the closed beta version of the Rite of the Lantern, Huixin was one of the organizers of the event. She did not retain that role in Version 1.2 of the event, where her dialogue and role were largely transferred to the non-playable character Wang'ya, who handles the event alone.