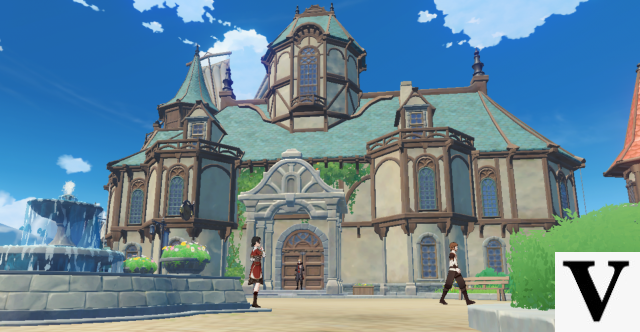 ⚠️
This article is a stub.
You can help Genshin Impact by expanding it.
El Grand Goth Hotel It is a Goth-owned building located in the city of Mondstadt. And it has been reserved by the Fatui delegation. Luke stands guard outside the entrance, preventing unauthorized access.
Curiosities
In the Chinese and Japanese versions, the name of the hotel is "Goethe Hotel".

He may have been inspired by the fact that Germany has numerous places and organizations named after the poet Johann Wolfgang von Goethe (notably the Goethe University in Frankfurt, the Goethe Institute, and the Goethe House).
In fact, "Goethe Hotel" and "Hotel Goethe" seem to be popular names for hotels in Germany and exist at least in Cologne, Frankfurt, Munich, Ottweiler, Staufen im Breisgau and Wetzlar.

The sign hanging to the left of the entrance says "Inn" in English, which translated is "Posada". Interestingly, it seems that common English language uses two written forms for the letter N. Also, the sign only looks in one direction; looking at the sign from the other side, the text is shown upside down (NNI).