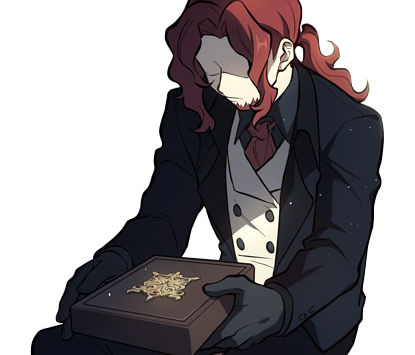 Crepus ragnvindr
He was the previous owner of Viñedo del Amanecer. He is the biological father of Diluc and the adoptive father of Kaeya; He is a descendant of Ragnvindr.
His death, which occurred a few years before the game began, caused Diluc to walk away from the Knights of Favonius. It appears in the manga for the first time in Chapter 7.
Personality
Twilight dreamed of becoming one of the Knights of Favonius, but was unfit for the job and never achieved his goal. Despite his failure, he helped Mondstadt in other ways, and Diluc believed that his father contributed as much as the Knights of Favonius in his own way. He was very talented at making wine and appreciated by his employees.
He wished Diluc to become the most esteemed of the Knights of Favonius, leading him to rigorous training. He loved his son and was proud of his prodigious growth within the Knights of Favonius; her love for him was so great that she died trying to protect him from Ursa, the Drake.
He also loved his adopted son, Kaeya, making him feel torn between Mondstadt and Khaenri'ah, his birthplace. Aside from his two sons, he was seen as a father figure to Elzer, who was to run the Vineyard of Dawn when Diluc had to leave.
Curiosities
Its name comes from the Latin word crepusculum, meaning "twilight". The name of Diluc comes from its antonym, dilculum, meaning "dawn".