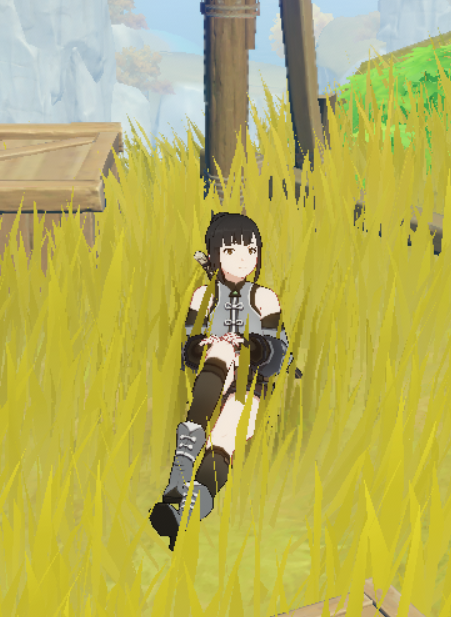 ⚠️
This article is a stub.
You can help Genshin Impact by expanding it.
Chue'er is a non-playable character in Huaguang Stone Forest, Liyue. She is accompanying her fellow Guhua Clan disciple, Sun Yu, on his quest for the Adeptus to seek their guidance on how to revive the Guhua Clan.
Summary
1 Profile
2 Personality
3 Missions and events
4 Events
5 sentences
Profile
Sun Yu and Chue'er grew up together, training in martial arts since childhood. Sun Yu describes them as "form and shadow" and cares deeply for her, that is, as a sister. For her part, Chue'er has evidently taken a romantic interest in him, a fact that she cannot communicate to Sun Yu for various reasons, including her extremely aggressive and hostile tone towards anyone who even looks in her direction.
Personality
She is rude to strangers, extremely obsessive and possessive of Sun Yu.
Missions and events
Custom missions
See also:
Custom missions.
Events
Anecdotes from the Rite of the Lantern II

Lanterns of the past, Guhua of the present
Phrases