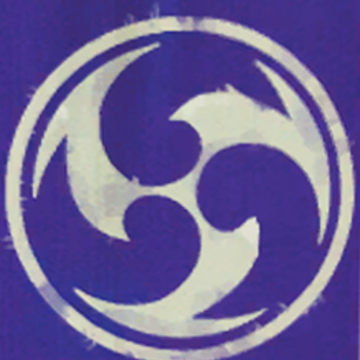 El Bakufu de Inazuma (Japanese: 稲 妻 幕府 Inazuma Bakufu), also called the Shogunate, is the entity that governs Inazuma. It is led by the Electro Archon, Baal, also known as the Shogun Raiden. Beneath the Bakufu is the Inazuma Triumvirate, a group of three commissions that oversee all affairs in Inazuma.
Summary
1 Personal
2 Inazuma Triumvirate
3 Curiosities
Personnel
| Name | Image | Headline | Japanese | Romanization |
| --- | --- | --- | --- | --- |
| Baal | No pictocaptures available | Shogun | General | Sho | Army | Gun | Shougun |
| Hiiragi Shinsuke | No pictocaptures available | Commissioner Kanjou | - | - |
| Kujou Takayuki | No pictocaptures available | Commissioner Tenryou | - | - |
| Kamisato Ayato | No pictocaptures available | Commissioner Yashiro | - | - |
| Takatsukasa Tomohide | No pictocaptures available | Secretary of the Treasury | - | - |
| Matsukawa Souzen | No pictocaptures available | Official Governor | - | - |
| Nagaoka Hidemitsu | No pictocaptures available | Reserve Officer | - | - |
Auxiliary Personnel
Other personnel serving under Inazuma's Bakufu can be found on these pages:
Tenryou Commission Staff
Kanjou Commission Staff
Yashiro Commission Staff
Personnel attached to the Army of the Shogun.
Inazuma Triumvirate
Main Article: Inazuma Triumvirate
Name
Clan Leader
Commissioner
Responsibility
Tenryou Commission
Kujou clan
Kujou Takayuki
Leader of Public Safety

Handles military and police affairs Enforces the Capture of Visions Decree



Kanjou Commission
Clan Hiragi
Hiiragi Shinsuke
Inazuma financial arm

Manage the nation's finances

Monitor the borders of Inazuma




Handles commercial and bureaucratic affairs

Enforces the Sakoku Decree

Yashiro Commission
Clan Kamisato
Kamisato Ayato
Inazuma Cultural Representative

Responsible for ceremonial affairs, celebratory events and public festivals.

Manage shrines and temples

Considered the Commission closest to Baal
Curiosities
Bakufu (Japanese: 幕府 Bakufu) is sometimes translated as "Shogunate", although in this case if the translation were applied, it would be done incorrectly because the shoguns of Feudal Japan and the Japanese Unification era were government agencies. , and the Bakufu of Inazuma is an administrative body, with a role similar to that of the Hyojoshu. It should be noted that they are similar, but not the same. The Tri-commission is the equivalent of the Japanese Hyojoshu, from the Tokugawa shogunate, in Genshin Impact.