Albino Flames
is a set of artifacts from Genshin Impact.
Summary
1 effect
2 Recommended Characters
3 History

3.1 Immaculate Flower
3.2 Pen of the Wise Doctor
3.3 Time of Termination
3.4 Chalice of Transcendence
3.5 Mask of Taunt

4 Statistics
5 Change history
Effect
2 pieces Physical Damage + 25% 4 pieces When attacking an enemy with an Elemental Skill, the ATK is increased by 9% for 7 sec. This effect can stack up to 2 times and activate every 0.3 seconds. Upon reaching 2 stacks, the effect of two pieces of the set is increased by 100% times.
4-piece voucher:

The Elemental Skill damage must come from the character with the set of artifacts equipped and only this one will get the Bonus.
The Elemental Skill needs to hit the enemy. Hitting enemies that are immune to your character's element or enemies with Elemental or Wood Shields will still trigger the bonus.
Attacking an enemy a second time with the Elemental Skill within 7 seconds after the first attack will update the Bonus time.

Attacking with the Elemental Skill for the third time after obtaining the two stacks before losing the bonus will only update the effect time and keep the Bonus from the two stacks.
Recommended Characters
The following characters can take advantage of the effect of the 4-piece set.

Eula

Eula

Fischl

Fischl

Rosaria

Rosaria

Razor

Razor
History
Immaculate Flower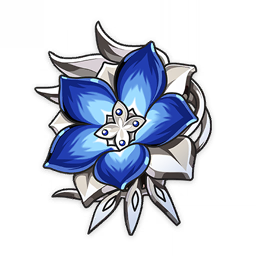 «A blue flower, hard and artificial. Its petals will never fade and its color will never fade. »
"You are amazing. How can you harbor such power in a
body?
You say you have no more blood and tears than
spill, but that's probably because you've
filled with fire your interior.
Although your body has been full of
scars, now the only thing that comes out of your wounds and your
eyes like cast iron are fierce flames.
Wow, I think I've strayed from the topic at hand.
I followed the trail of smoke from far away and came to you for
offer you a deal.
Let His Majesty extinguish the fire that torments you.
What do you think?"

The first Fatui empowered the young woman whose life fire
it had almost gone out.
And through his chimera, he was able to contemplate the line that
he separated his corrupt past from his immaculate future ...

"Now I understand ... So, let the icy ice
replace my now blurry past and turn these off
unquenchable flames.
May the silent ice purify the corruption of the
darkness, the suffering of the world and the sins of
humans and beasts. "

Despite all this, an immaculate white flame still burned
in the heart of the young ...

"La Zarina, you and I pursue the same end:
that of purifying the distorted origin of this world;
ignorance and short-sightedness of the gods and
darkness and corruption of the Abyss. "
"Very good. Whatever it is, let me become your
tool to fulfill our purpose.
Because, although dressed entirely in white, my body wears
long covered with ashes of the impossible dead
to purify ".
Wise Doctor's Pen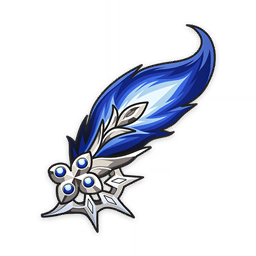 An ominous pen with a very sharp edge. Perhaps it represents a nature without any inhibitions. »
"The commonly referred to as" human "is nothing more than
a complex machine ",
declared a young man from his lectern in the garden of the
wisdom.
If a part of the machine is disassembled to
implement improvements,
there is no doubt that your overall performance will increase.
It does not matter if you have a Vision or not, or what your
constitution or fighting skills,
an "optimized human" will always possess strength
extraordinary ...

Risking being accused of "heretic" and being
expelled from the circle of sages,
the young man wrote down his reflections in the margins of his
research notes:
1. As I anticipated, there is no way to advance in the
research given the style of work of the Sumeru Academy.
2. However, being expelled would be a great
inconvenient as a suitable environment is needed
to do research.

Following the rumors that spoke about a heretic,
the first of the Fatui found the young man.

"Do you just need an 'optimized human being'? If your great
nation will provide me the resources and time
necessary, he might even create one of those 'gods' of
those who talk so much. What do you think?"
In the scorching desert whose sands shone like gold
liquid, the young man asked the diplomat from Snezhnaya:
"Will you also call me 'monster' or 'crazy', like
did they at the Academy?
Or will you treat me as they did in my native home and
will you chase wielding clubs and tridents? "

But nevertheless...
"Great. Then we are already partners.
As for your name ... How about I call you ...? "
Due to the ironic nickname they gave him, the young man could not
hide his amazement and burst out laughing.
Momento de Cese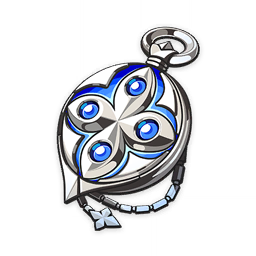 'A pocket watch whose lid cannot be opened. However, you can hear the sound of its hands marking the inexorable passage of time. »
The pathways through which money flows make up the
arteries of the earth.
From this perspective, gold is the heart of the world.

He, who never had the opportunity to be recognized,
resigned to pursuing worldly power.
But even though money meant nothing to
gods,
they held it firmly in their hands along with
many other forms of power they wielded.

Maybe he ended up obsessing over money
precisely because in the past he was mired in a
great poverty.
Or maybe the fact that the gods weren't interested in
he lit the flame of hostility within her.

"The people of the land these coins come from
revere contracts above all else.
So, in the name of money, I will respect our
contract.
I'll do whatever it takes for us to become the one
heart that pumps money through the arteries of everything
this world.
Then, when the time comes, we ourselves will
let the beating of that heart cease. "
Chalice of Transcendence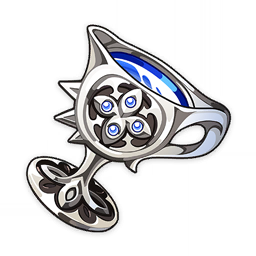 «A chalice with a very intricate design. From its appearance, it is impossible to know what era it comes from. »
From his birth, he always enjoyed a face
unsurpassed beautiful.
He was destined to possess an eternal youth and a
empty determination.

He was a transcendental being created by the gods. Without
However, he was rejected like scum.
Despite this, due to an unknown error, he got
wake up from their slumber
and began his wanderings through the world of mortals.

Before the Fatui found him, he was already
used to
to live these types of situations as a result of their years
wandering the world.

"I am a human who stands out above the rest.
Even the gods fear interfering with my destiny.
Whether it's gods, mortals, or fate, nothing or
no one is fit to judge me.
Or is it that I am not free to choose how I wish to live the rest
of what remains of my life?

Since these mask-wearing people seem so funny, I think I'll become one of them too. "
Mask of Taunt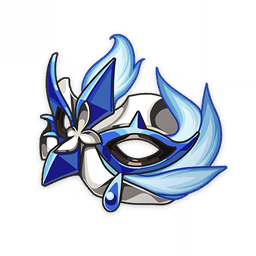 «A mask that covers the face and hides the facial expression from others. »
Since it is impossible to clean the bloodstains from my
countrymen, I'll become the "Buffoon" who laughs at
the darling of fate.
My knowledge is not comparable to that of the
scholars, nor could I gain the trust of
no king.
Furthermore, I have not succeeded in preventing them from tearing apart the veil of the
sin, which has provoked the fury of the gods, the
destruction and insanity.
So I'll just become a stupid Fatui
and a devotee of Her Majesty, the only person capable of
understand my suffering ...

My name is Pierrot, the Jester. Please listen to me
carefully:

Dear and proud Fatui: I know that your hearts
harbor a fiery fury and a coldness like that of a
eternal frigid winter.
After all, all of us have witnessed what
absurd and cruel that are the fundamental principles
from this world.
So let's put on our masks to poke fun
of the world and rewrite the laws of the heavenly order.
Statistics
Flor de la Vida
Statistics
Life
June 430th, 1893
June 645th, 3571
June 717th, 4780
Feather of Death
Statistics
Attack
June 28th, 123
June 42th, 232
June 47th, 311
Sands of the Eon
Statistics
Life
5.2 23.1% ~%
6.3 34.8% ~%
7.0 46.6% ~%
Defense
6.6 28.8% ~%
7.9 43.5% ~%
8.7 58.3% ~%
Attack
5.2 23.1% ~%
6.3 34.8% ~%
7.0 46.6% ~%
Elemental Mastery
June 21th, 92
June 25th, 139
June 28th, 187
Energy Recharge
5.8 25.6% ~%
7.0 38.7% ~%
7.8 51.8% ~%
Chalice of Eonothem
Statistics
Life
5.2 23.1% ~%
6.3 34.8% ~%
7.0 46.6% ~%
Defense
6.6 28.8% ~%
7.9 43.5% ~%
8.7 58.3% ~%
Attack
5.2 23.1% ~%
6.3 34.8% ~%
7.0 46.6% ~%
Elemental Mastery
June 21th, 92
June 25th, 139
June 28th, 187
Elemental Damage Bonus
5.2 23.1% ~%
6.3 34.8% ~%
7.0 46.6% ~%
Bonus Physical Damage
6.6 28.8% ~%
7.9 43.5% ~%
8.7 58.3% ~%
Logos Tiara
Statistics
Life
5.2 23.1% ~%
6.3 34.8% ~%
7.0 46.6% ~%
Defense
6.6 28.8% ~%
v7.9% ~ 43.5%
8.7 58.3% ~%
Attack
5.2 23.1% ~%
6.3 34.8% ~%
7.0 46.6% ~%
Elemental Mastery
June 21th, 92
June 25th, 139
June 28th, 187
Critical Rate
3.5 15.4% ~%
4.2 23.2% ~%
4.7 31.1% ~%
Critical damage
7.0 30.8% ~%
8.4 46.4% ~%
9.3 62.2% ~%
Healing Bonus
4.0 17.8% ~%
4.8 26.8% ~%
5.4 35.9% ~%
Sub-statistics
Along with secondary stats, artifacts can have up to 4 secondary stats or sub-stats. Every 4 levels, an artifact gains a new secondary stat if it is less than 4, or improves one it already has if it has 4. The secondary stat cannot be of the same type as the primary stat.
| Rarity | Maximum level | Number of sub-stats | Number of unlocks | Number of improvements |
| --- | --- | --- | --- | --- |
| | 4 | 0 | 1 | 0 |
| | 4 | June 0th, 1 | 1 | 0 |
| | 12 | June 1th, 2 | June 2th, 3 | June 0th, 1 |
| | 16 | June 2th, 3 | June 1th, 2 | June 2th, 3 |
| | 20 | June 3th, 4 | June 0th, 1 | June 4th, 5 |
Depending on the type of statistic, the initial values ​​are chosen randomly within a range:
Statistics
Life
Plano
June 100th, 143
June 167th, 239
June 209th, 299
Percentage
2.5 3.5% ~%
3.3 4.7% ~%
4.1 5.8% ~%
Attack
Plano
June 7th, 9
June 11th, 16
June 14th, 19
Percentage
2.5 3.5% ~%
3.3 4.7% ~%
4.1 5.8% ~%
Defense
Plano
June 8th, 11
June 13th, 19
June 16th, 23
Percentage
3.1 4.4% ~%
4.1 5.8% ~%
5.1 7.3% ~%
Elemental mastery
June 10th, 14
June 13th, 19
June 16th, 23
Energy Recharge
2.7 3.5% ~%
4.1 5.2% ~%
4.5 6.5% ~%
Critical Rate
1.6 2.3% ~%
2.2 3.1% ~%
2.7 3.9% ~%
Critical damage
3.3 4.7% ~%
4.4 6.2% ~%
5.4 7.8% ~%
Healing Bonus
2.7 3.9% ~%
3.6 5.2% ~%
4.5 6.5% ~%
Change history
1.5 version
Albino Flames
was added to the game. Flower of Life Statistics












Life 430 ~ 1893 645 ~ 3571 717 ~ 4780 Feather of Death Statistics












Attack 28 ~ 123 42 ~ 232 47 ~ 311 Sands of the Aeon Stat












Health 5.2% ~ 23.1% 6.3% ~ 34.8% 7.0% ~ 46.6% Defense 6.6% ~ 28.8% 7.9% ~ 43.5% 8.7% ~ 58.3% Attack 5.2% ~ 23.1% 6.3% ~ 34.8% 7.0% ~ 46.6% Elemental Mastery 21 ~ 92 25 ~ 139 28 ~ 187 Energy Recharge 5.8% ~ 25.6% 7.0% ~ 38.7% 7.8% ~ 51.8% Eonothem Chalice Statistics












Health 5.2% ~ 23.1% 6.3% ~ 34.8% 7.0% ~ 46.6% Defense 6.6% ~ 28.8% 7.9% ~ 43.5% 8.7% ~ 58.3% Attack 5.2% ~ 23.1% 6.3% ~ 34.8% 7.0% ~ 46.6% Elemental Mastery 21 ~ 92 25 ~ 139 28 ~ 187 Elemental Damage Bonus 5.2% ~ 23.1% 6.3% ~ 34.8% 7.0% ~ 46.6% Physical Damage Bonus 6.6% ~ 28.8% 7.9% ~ 43.5% 8.7% ~ 58.3% Logo Tiara Statistics












Health 5.2% ~ 23.1% 6.3% ~ 34.8% 7.0% ~ 46.6% Defense 6.6% ~ 28.8% v7.9% ~ 43.5% 8.7% ~ 58.3% Attack 5.2% ~ 23.1% 6.3% ~ 34.8% 7.0% ~ 46.6% Elemental Mastery 21 ~ 92 25 ~ 139 28 ~ 187 Critical Rate 3.5% ~ 15.4% 4.2% ~ 23.2% 4.7% ~ 31.1% Critical Damage 7.0% ~ 30.8% 8.4% ~ 46.4% 9.3% ~ 62.2% Bonus Heal 4.0% ~ 17.8% 4.8% ~ 26.8% 5.4% ~ 35.9%